Oct. 6, 2020
Bigger, Better BNA: Twice As Many (and Larger!) Restrooms on the Arrivals Level
BNA Vision is building a bigger, better airport with larger facilities AND even more focus on customer conveniences and amenities.
One more example: BNA now has four sets of restrooms on Level 2, compared to two sets of restroom facilities when BNA Vision began. The fourth and final restroom cluster opened across from baggage carousel 4 on Oct. 5.
Restroom clusters with women's, men's and family restrooms are located in the central Baggage Claim (across from carousels 4 and 9), in the North Terminal Wing Expansion (rental car check-in area) and the South Terminal Wing Expansion (near carousel 1).
In terms of square footage, there is nearly four times as much restroom space on the Arrivals level compared to when BNA Vision construction began.
The new restrooms feature new amenities the old restrooms did not have: family restrooms and water bottle filling stations.
They also feature a fresh, contemporary look, inside and out.
Plus: They're all touchless!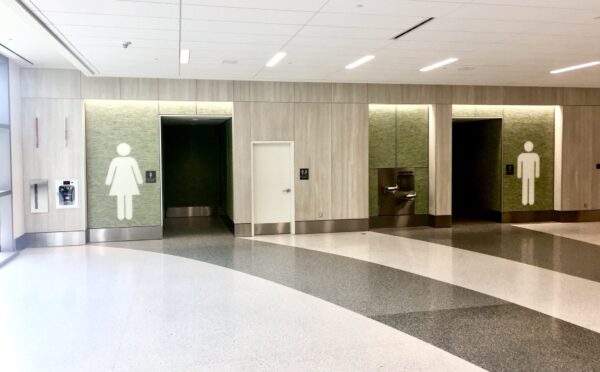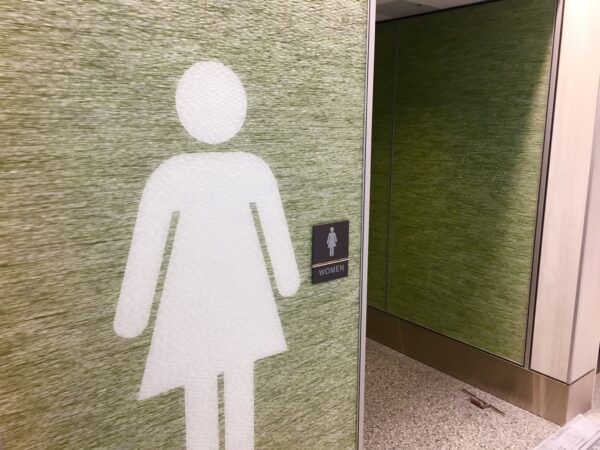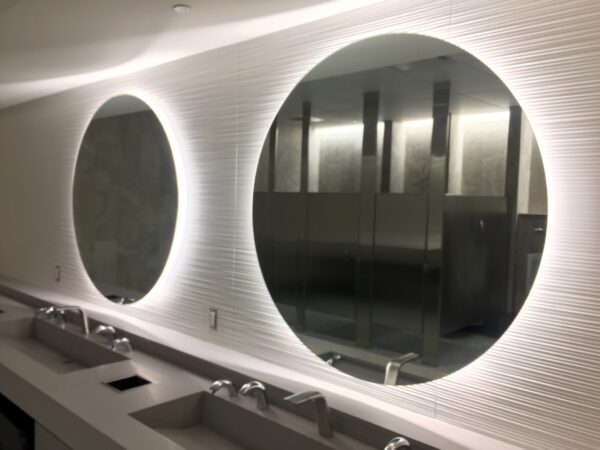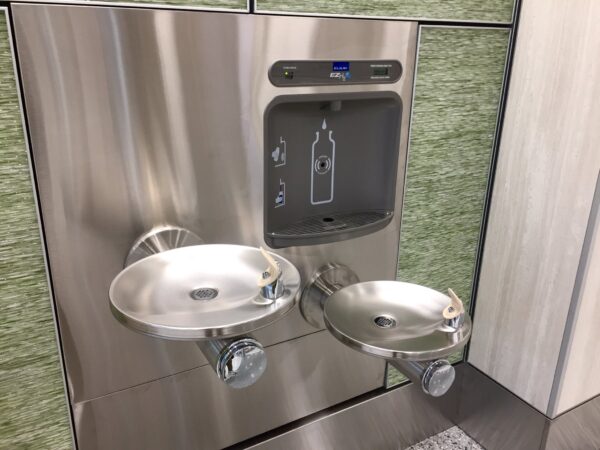 Elsewhere in the terminal, existing restrooms will be remodeled to match our new restrooms over the next few years. Bigger, better restrooms are on the way!
About Nashville International Airport®
As infrastructure critical to the region's growth and prosperity, BNA is a vital asset for Middle Tennessee and serves as a gateway to Music City and beyond. According to a recent State of Tennessee study, in 2019 alone, BNA generated more than $9.9 billion total economic impact.  BNA supported more than 76,000 jobs in the region and produced more than $443 million in state, local and federal taxes. BNA receives no local tax dollars.
NASHVILLE INTERNATIONAL AIRPORT®, 
®, COMMANDER BERRY FIELD®, JOHN C. TUNE AIRPORT®, and JWN®, among others, are the registered trademarks and trademarks of The Metropolitan Nashville Airport Authority ("MNAA"). Use of these trademarks without permission from MNAA is strictly prohibited.