Jan. 13, 2021
That's new!
A 198-foot tower crane is upright at BNA® this morning. With its foundation on level 1 of the terminal (in a closed construction zone), the crane rises above the central terminal and will be used to help build our new roof canopy. It's quite a sight.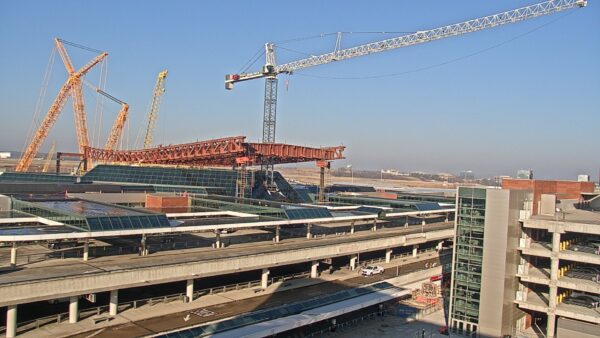 The circular formation you see here will be a skylight, reminiscent of a guitar and allowing lots of natural light into the terminal. It's roughly above where the central elevator and stairs used to be located.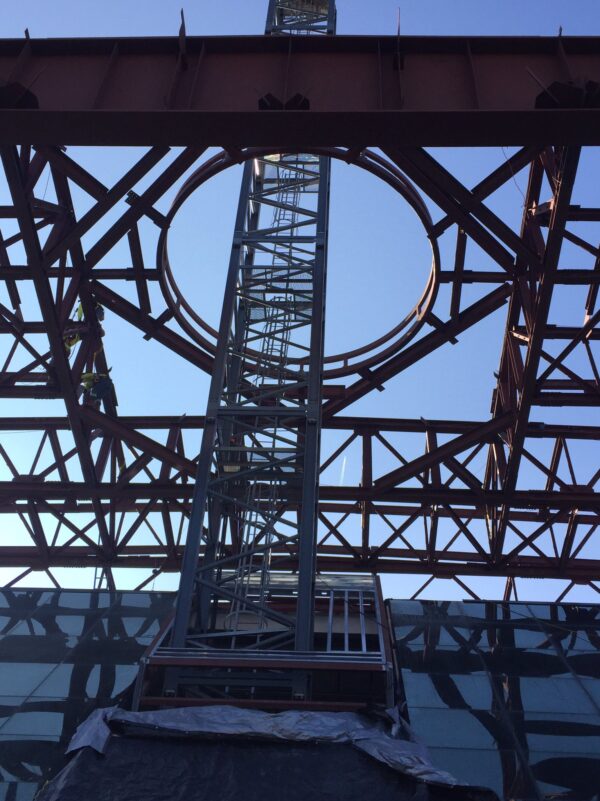 Here's what the future BNA will look like (in 2023) with a distinctive new roof canopy, a covered pedestrian bridge connecting the Terminal to the Terminal Garages, and the renovated terminal lobby. As we say at the airport, "Hang on! We're going places." We're glad you're coming with us.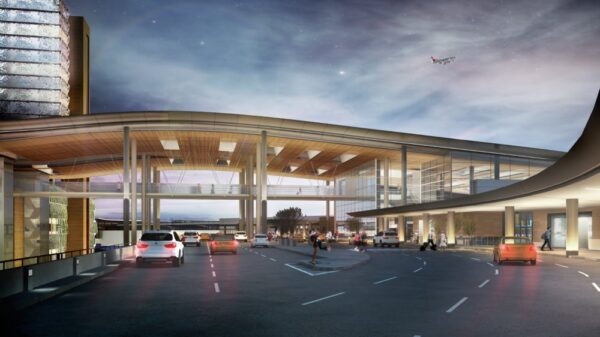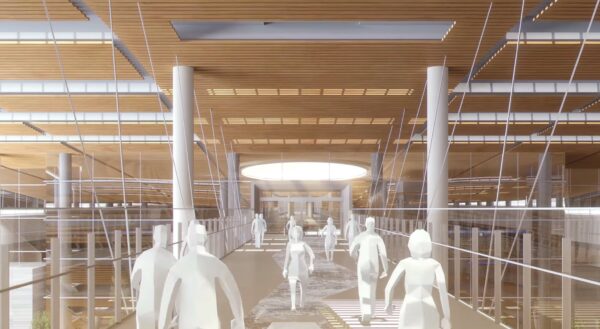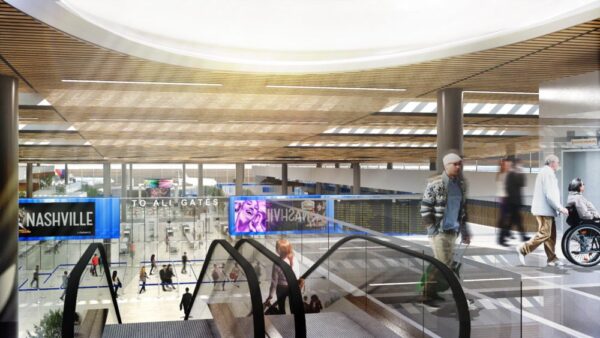 About Nashville International Airport®
As infrastructure critical to the region's growth and prosperity, BNA is a vital asset for Middle Tennessee and serves as a gateway to Music City and beyond. According to a recent State of Tennessee study, in 2019 alone, BNA generated more than $9.9 billion total economic impact.  BNA supported more than 76,000 jobs in the region and produced more than $443 million in state, local and federal taxes. BNA receives no local tax dollars.
NASHVILLE INTERNATIONAL AIRPORT®, 
®, COMMANDER BERRY FIELD®, JOHN C. TUNE AIRPORT®, and JWN®, among others, are the registered trademarks and trademarks of The Metropolitan Nashville Airport Authority ("MNAA"). Use of these trademarks without permission from MNAA is strictly prohibited.