Mar. 17, 2021
Celebrating LEED Silver on this "green" day
On this day of all things green, we've got something special to celebrate: the new LEED® Silver plaque in Concourse D! This plaque signifies a major achievement and BNA®'s ongoing commitment to building a bigger, better and "greener" airport.

LEED Silver certification is a mark of environmental distinction and innovation for BNA's Concourse D. Upon earning this certification from the U.S. Green Building Council (USGBC) in December 2020, Concourse D became one of only nine newly constructed airport facilities in the world to attain this prestigious distinction under the rigorous LEED v4 standards.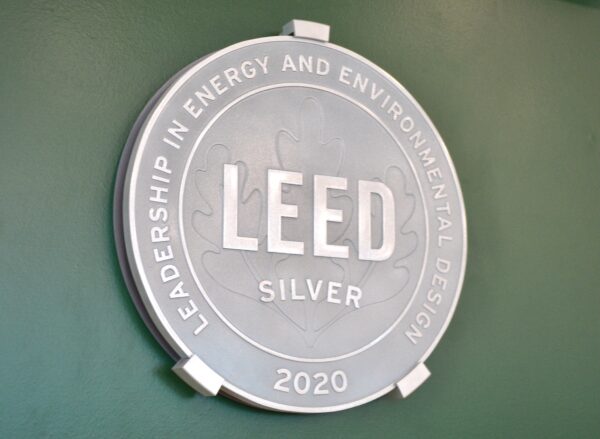 Concourse D is BNA's fourth major concourse and a major component of BNA® Vision, the dynamic expansion and renovation plan for Nashville International Airport. The $292 million facility opened in July 2020 with six domestic aircraft gates, 115,000 square feet of terminal space, compelling public art displays and a variety of amenities for travelers. LEED-certified buildings, like BNA's Concourse D, are designed to reduce carbon emissions, conserve resources and support the health and well-being of those inside the space.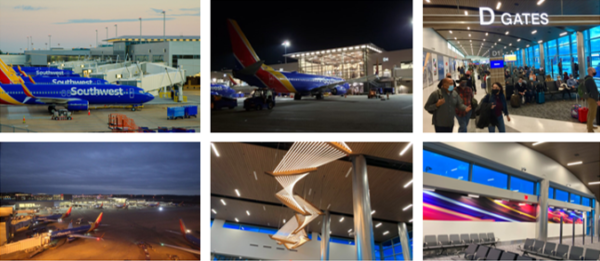 Examples of "green" components and practices that factored into the LEED Silver certification awarded Concourse D include:
Energy efficient and programmable lighting that dims when natural light is adequate for visibility;
Electrochromic glass that blocks out excessive sunlight and heat for passengers' comfort while reducing glare and energy consumption for climate control;
Geothermal cooling, which harnesses natural resources (water from a former quarry on-site at BNA) and reduces energy consumption and costs for climate control;
Water-conserving plumbing;
Light-colored building and paving materials that retain less heat, reducing energy use for climate control and mitigating the heat-island effect;
Waste-reduction focus with recycling bins throughout the concourse and 80 percent of construction waste diverted from landfills;
Emphasis on human health and well-being with green cleaning practices, water bottle filling stations for hydration, an abundance of natural light, multiple art installations and more;
An integrative process by project team members that uses a holistic approach to building systems, equipment and components to help achieve high levels of building performance, human comfort and environmental benefits.
In addition to its green focus, Concourse D was built with customer convenience in mind with features including a mother's room, indoor service animal relief area, two sets of restrooms (including family restrooms), device charging stations integrated into gate seating and a fresh, modern look from floor to ceiling.
Thanks and congratulations to our partners at Hensel Phelps, Fentress Architects, Corgan Inc., I.C. Thomasson Associates, Smith Seckman Reid, Inc. and S&ME for helping us earn this prestigious certification.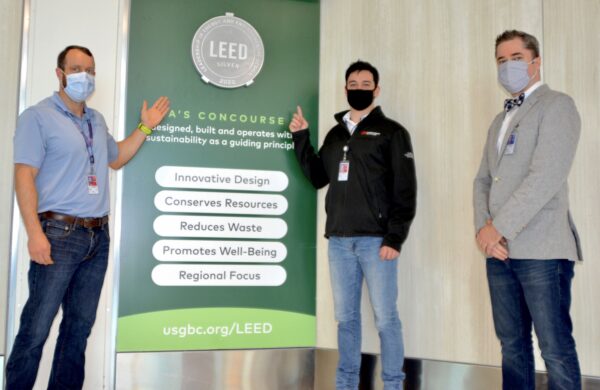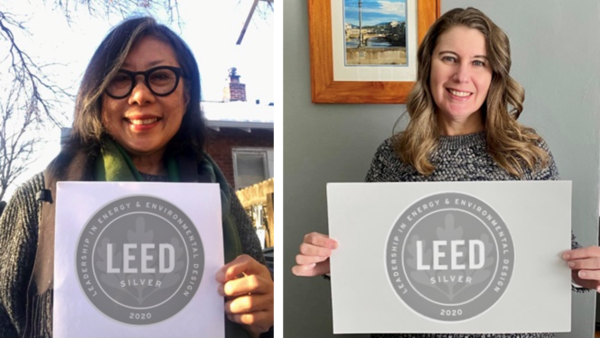 About Nashville International Airport®
As infrastructure critical to the region's growth and prosperity, BNA is a vital asset for Middle Tennessee and serves as a gateway to Music City and beyond. According to a recent State of Tennessee study, in 2019 alone, BNA generated more than $9.9 billion total economic impact.  BNA supported more than 76,000 jobs in the region and produced more than $443 million in state, local and federal taxes. BNA receives no local tax dollars.
NASHVILLE INTERNATIONAL AIRPORT®, 
®, COMMANDER BERRY FIELD®, JOHN C. TUNE AIRPORT®, and JWN®, among others, are the registered trademarks and trademarks of The Metropolitan Nashville Airport Authority ("MNAA"). Use of these trademarks without permission from MNAA is strictly prohibited.